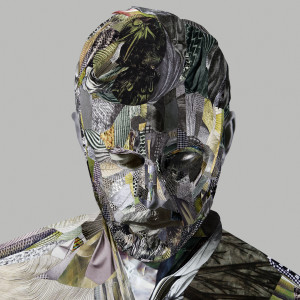 Rising/Falling marks multi faceted artist Daze Maxim aka Markus Manowki's second full length LP since 2000′s Same Place The Bot Got Smashed. 
The album's title refers to the breathing exercises of meditation; something that by chance Daze begun at the same time as the LP's conception. This additional balance and clarity allowed the album to develop harmoniously, and paved the way for completion. There is also a nod to reflexivity as although this discipline provided necessary solace, it also demanded greater engagement.
The overall aesthetic is unquestionably true to the minimal framework Daze has meticulously crafted over the past 15 years. A playground of intermittent tempo and hybrid organic electronica, harmony builds whilst dissonance prevails. There is maturity and guts in the selection and delivery of each part's piece in the puzzle, and a true viral beauty as it gains momentum.
What is immediately striking about the album in full is its brooding space and progression. From ambient tones and warped classic synths, to rigorous live instrumentation, the sonic palette enriches as the odyssey continues. Much akin to a camera lens drifting in and out of focus, Daze toys with periodic collapse and elongated movements, but always pulls the listener back through percussive punctuation.
The collaborations featured on the record occurred naturally, however the sessions played out differently. Sloth's unique trumpet work on the opener is a entirely improvised workout without specific key or time signatures. In contrast Yonatan, a classically trained jazz musician from Tel Aviv now residing in NYC, added bowed and fingered double bass to an already arranged work. Finally, the piece with Bruno Pronsato became a re-imagination of a previous live composition under their OTHERS moniker. Each partnership subtly enriches the spectrum, yet never overtaking Daze's position at the helm.
Haunting every intimate beat and phrase is a true jazz sensibility.  A diligent yet self taught student of composition and theory, Manowki's brilliance lies within his persistent tight-walk of texture and melody. Rising/Falling is as intrinsically musical and direct as is gets, and the outcome is elegantly unsettling.
Release Date: November 6th, 2015